EBONY AND IVORY MASTERCLASS SERIES
Ebony and Ivory MasterClass Series is a New Platform under EBONY & IVORY pty ltd. This platform has been created to bring a series of master classes. That Forster Diversity, inclusion, wellbegin, mentoring leadership and giving back. Our purpose is to inspire and empower someone in areas such as personal growth, personal development, community involvement, health and wellbeing, enterprise development and much more.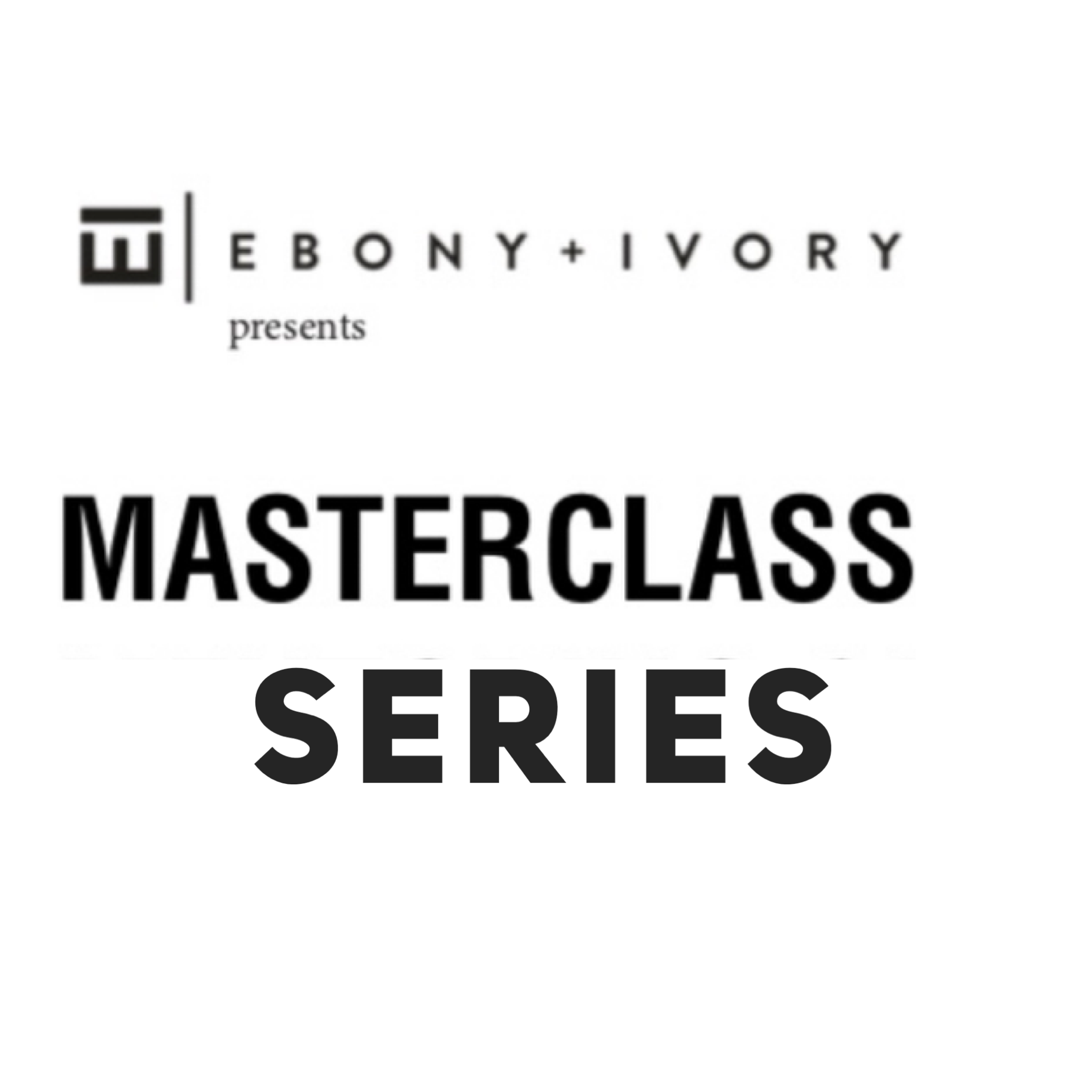 "Everything you can imagine you can create" Oprah Winfrey
"We are here to be of service to one another as we work in the path of authenticity" Joan Dellavalle
Ebony & Ivory MasterClass series 1
On the 21st, we officially launched our Ebony & Ivory Masterclass Series! We gathered and listened to a panel of inspiring speakers as they shared their journeys and discussed the positive impacts of mentoring, leadership and creating diversity inclusion spaces that foster wellbeing while giving back to the community. We even had a special guest, Troy Coward, Australian actor join us for the evening. Hosted by our very own CEO Joan Dellavalle, this Masterclass will be the start of an on going series that supports our Life Skills Workshops.
A big thank you to our Platinum Sponsor Buildcom Construction for making this event possible. Images by Rah Studios .Register to stay connected with us and or attended our next Master class.
KEY TAKEAWAYS FROM THE EVENT
From CEO to Mentors and entrepreneurs to change-makers, we had them all on Sunday. For those of you who missed our Masterclass here are some key takeaways from our panel of inspiring leaders:
+ Always have the conscience of giving back or including other communities in what you do.
+ When you fail, use that as a tool to see what went wrong and strive to do better.
+ Always be proud of your heritage & culture.
+ In order to have a successful business, ensure you have a diverse team that brings something different to the table.
+ Reading is the most efficient way to gain knowledge and overcome the inevitable adversities in business.
Panel was moderated by Cema Santos (Mentoring Coach & Clinical Hypnotherapist)
Stay tuned for the next Masterclass Series event. We have a stellar lineup of speakers! Email us here to register your interest.
Cema Santos A Phenomenal woman that moderated our Master class launch . Email us for you would like to be mentored by Cema.
Cema Santos
Kaleidoscope Mentoring Coach
Clinical Hypnotherapist
Cema holds a Masters in Epidemiology, and comes with 15+ years in various research projects including the Occupational Health in Migrant Workers in Australia. She is also a trainer in Neurolinguistic Programming and has vast experience in Clinical Hypnotherapy with focus on immigrant issues. Cema has good knowledge of the barriers faced by skilled migrants in Australia gained from her extensive work with various community groups and from her own experience of gaining employment and running a small business. She is also the founder of the Immigrant Business Networking Association and the Brazilian Association of WA, a Board member of Stirling Business Centre, and Governance and Leadership mentor for CaLD people with the Office of Multicultural Interest WA.
Rishelle Huma . Was our Key Note Speaker
Rishelle Hume
A proud noongar woman with traditional ties to the Whadjuk, ballardong & Gnaala karla boodja peoples. Rishelle was awarded the 2016 Western Australian of the Year and recently inducted into the WA Women's Hall of Fame for service to the Aboriginal community.
Rishelle has over 25 years' experience in Aboriginal engagement ranging from employment, education, justice and health is actively involved in the Aboriginal community within the Perth region as the Co-Chair and Co-Founder of the Western Australian Aboriginal Leadership Institute; Director – AUSPIRE Australia Day Council WA and Ronald McDonald House Charities WA to name a few.
TROY COWARD AUSTRALIA ACTOR. PANEL SPEAKER
Troys acting career has spanned over 20 years
in the film industry with over 25 feature films, 36
short films , & 45 TV commercials under his
belt. He Also stared in Australia's longest
running soapy Neighbours & Dr Blake
Murder Mysteries.
Troys journey started with a Suicide prevention camp for kids called "Zero to hero" as a celebrity mentor back in 2013 Troy was inspired so much by the impact the camps curriculum had on the children's mindset & since inspired him to live for something bigger than himself. Troys now an ambassador for the following organisations Lifeline: The mental health commissions for Mens health week Happiness Co, with a National tour coming up later in the year Troy also recentlyparticipated as the only non indigenous performer in the "Haka for Life" Anzac Day collaborative dance event at Kings Park In front of over 10,000 people as a stand against suicide & to ".
CHOOSE LIFE"